Each gospel has its own voice, and those voices differ.

See if you can name the gospel:

This gospel doesn't give us a "birth" story, but speaks of the Word that existed from before creation.
The source of most of our birth narrative is this gospel.
The earliest gospel has no birth story. Which gospel is it?
One of the gospels has violence surrounding the story of the birth.
One gospel focuses on Mary and the other on Joseph.
This gospel frequently looks at the plight of those who have little. The birth story is no exception.
This is the gospel that presents a royal birth, acknowledged by foreigners and feared by Herod.

Look at the story of Jesus' birth found in Matthew's gospel. Matthew 1:18 - 2:23) Read it without assuming you know what it says.

What surprises you? How has this story been changed by our traditions?

What would it have been like to be Joseph?

Where do you see the issues of that day as continuing issues in our world?

Somehow, the phrase "Jesus is the reason for the season" rubs me the wrong way. It seems somewhat dishonest. The reason for the celebration of Christmas is much murkier than the birth of Jesus. Christmas was not a celebration in the early Christian Church. The Christmas traditions of church and our societies are much more recent.
Think about what's right with Christmas.
Think about what's wrong.
​I invite you to share comments below.
Powered by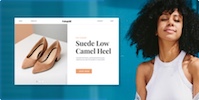 Create your own unique website with customizable templates.